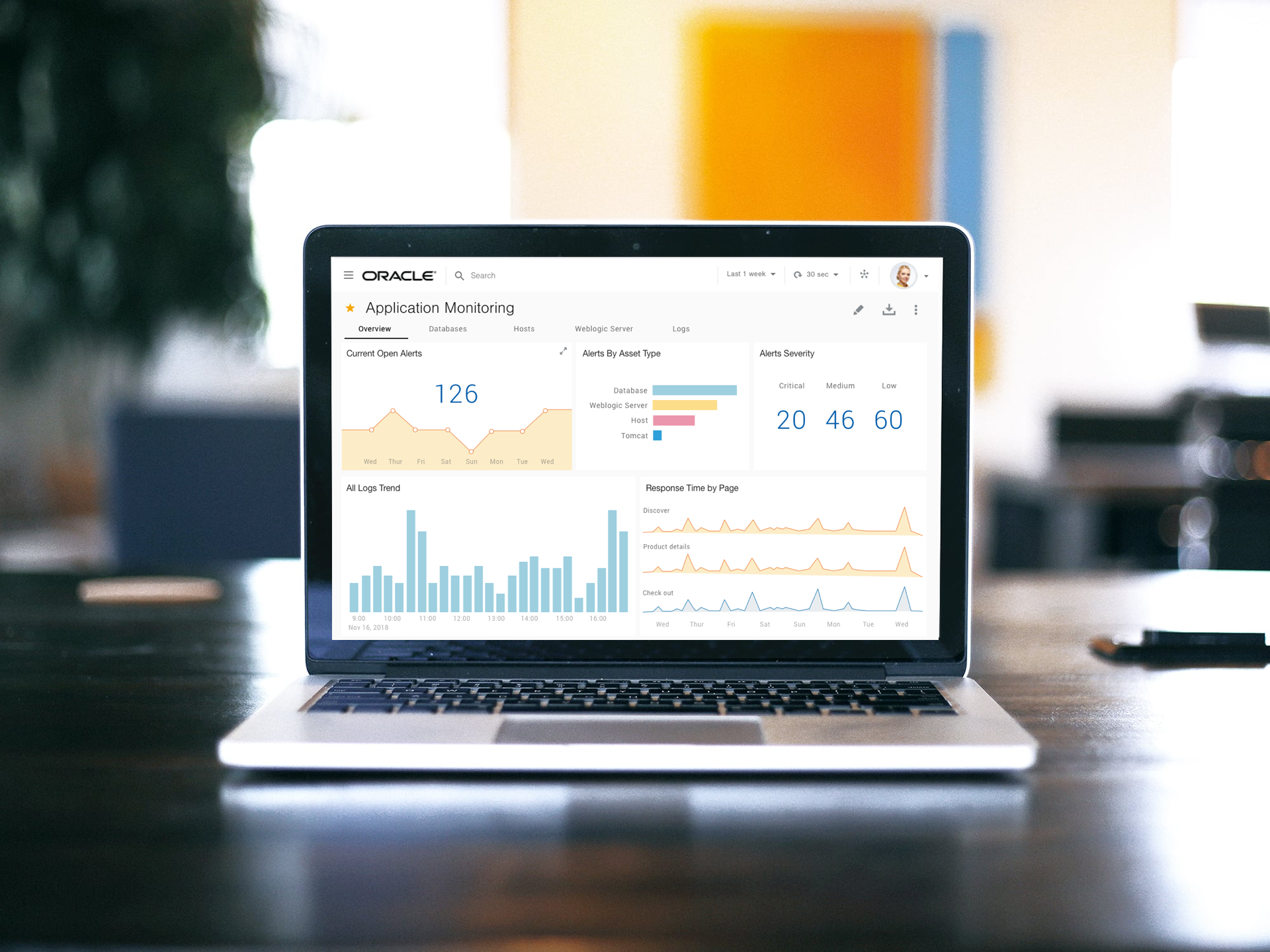 Coworkers: Project managers, developers.
I joined the Oracle Management Cloud Dashboard team since last November. As the lead designer in the Dashboard team, I have led the research and design of this product for about 1 year. During the time, I was involved in a variety of design-related projects that help improve the overall user experience of the product.

Users
Dashboard users are categorized into 2 groups: dashboard owner and viewer.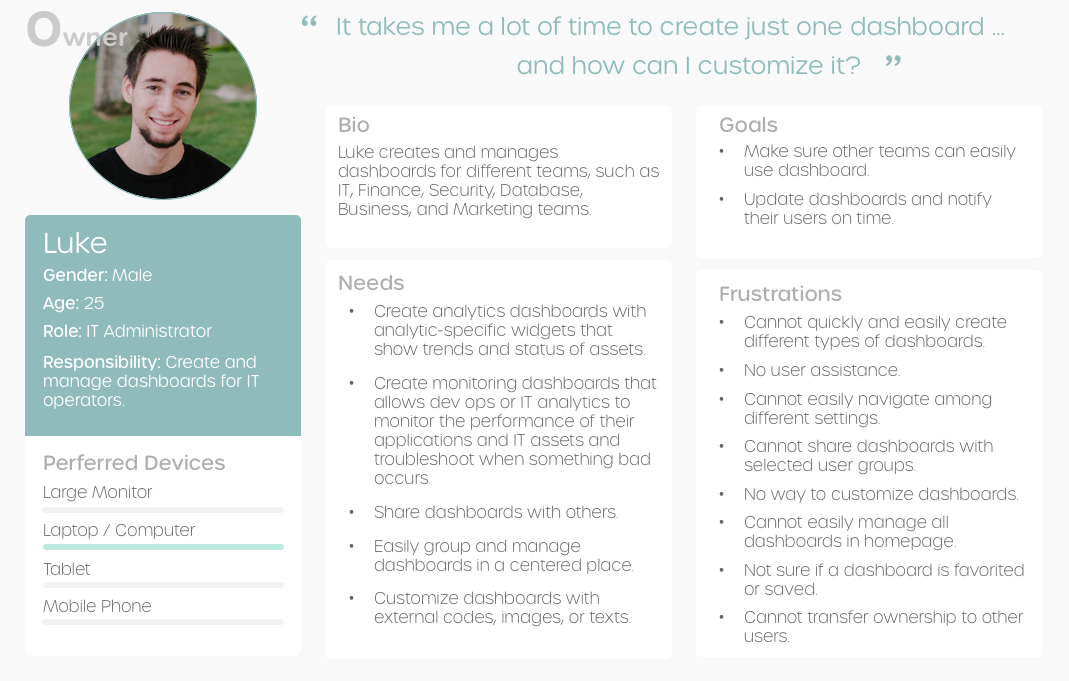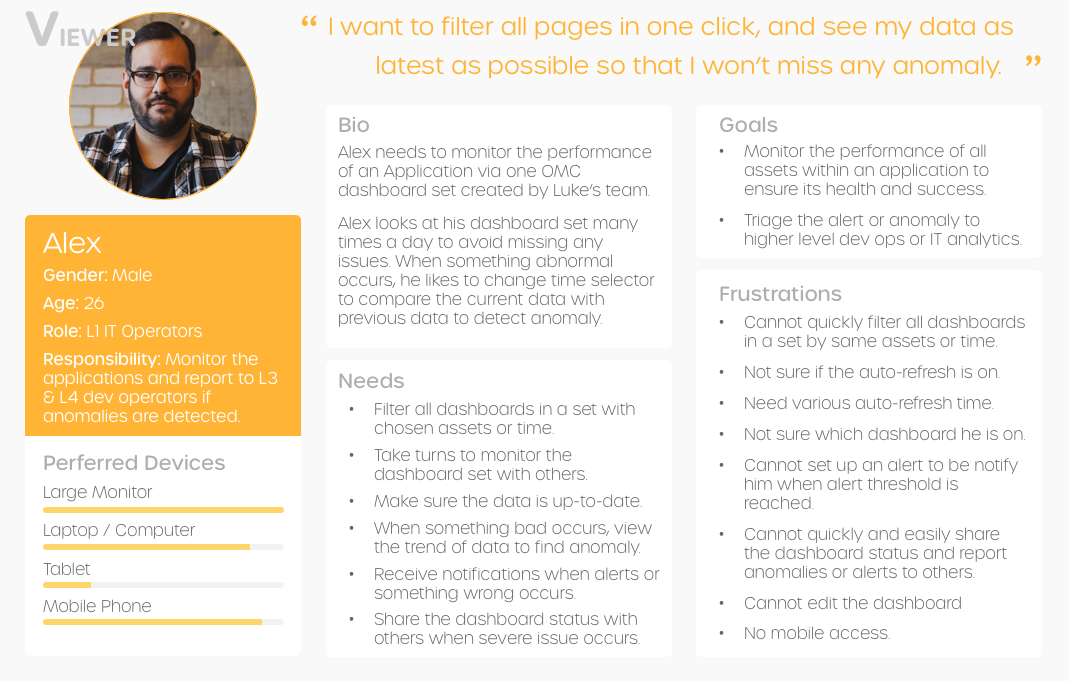 Goal
Currently, most of our dashboards are created by IT Admin team in large organizations and internal Oracle customer support teams. We want to encourage more Dev Ops or IT Analysts in small companies, where there is no IT Admin team, to create custom dashboards.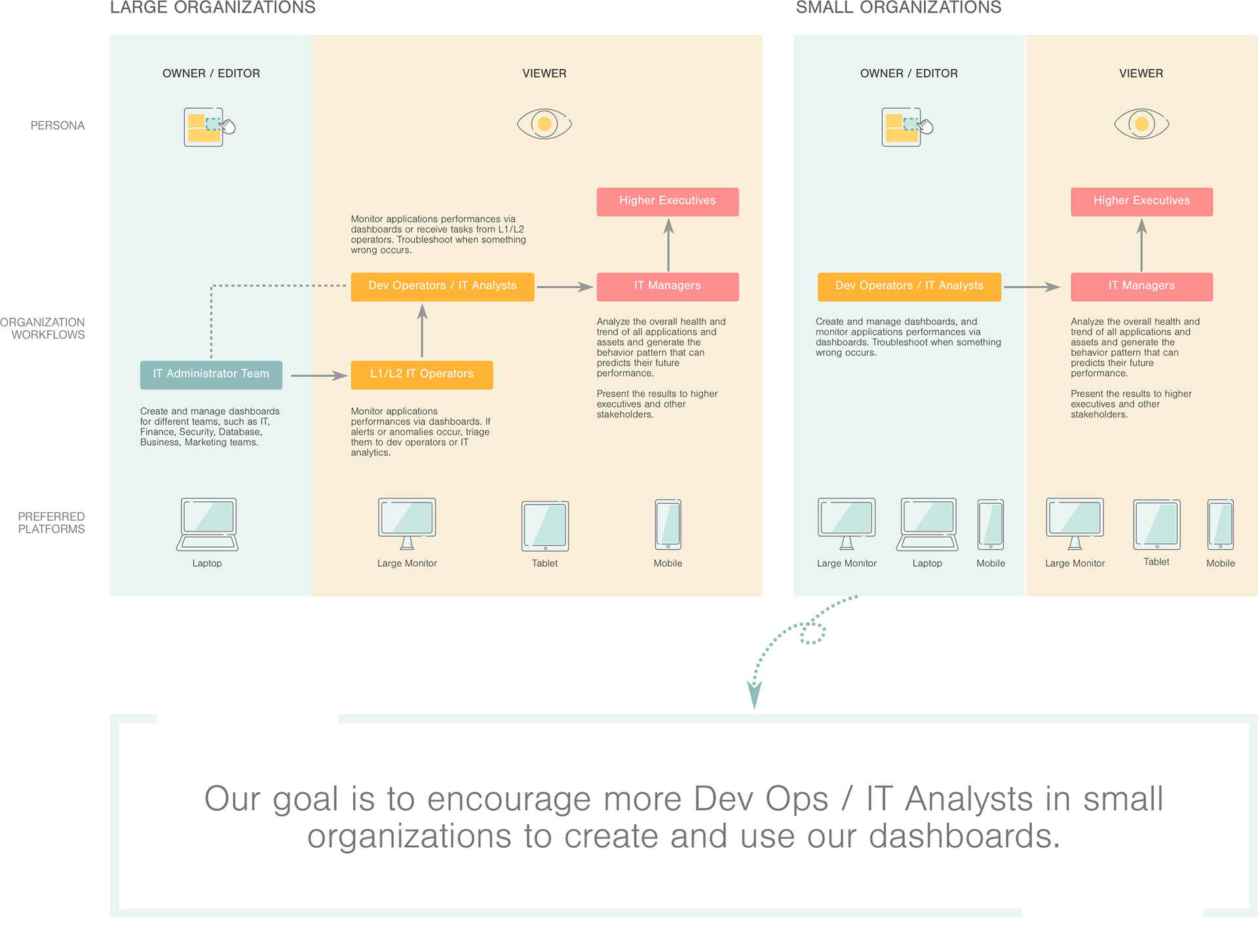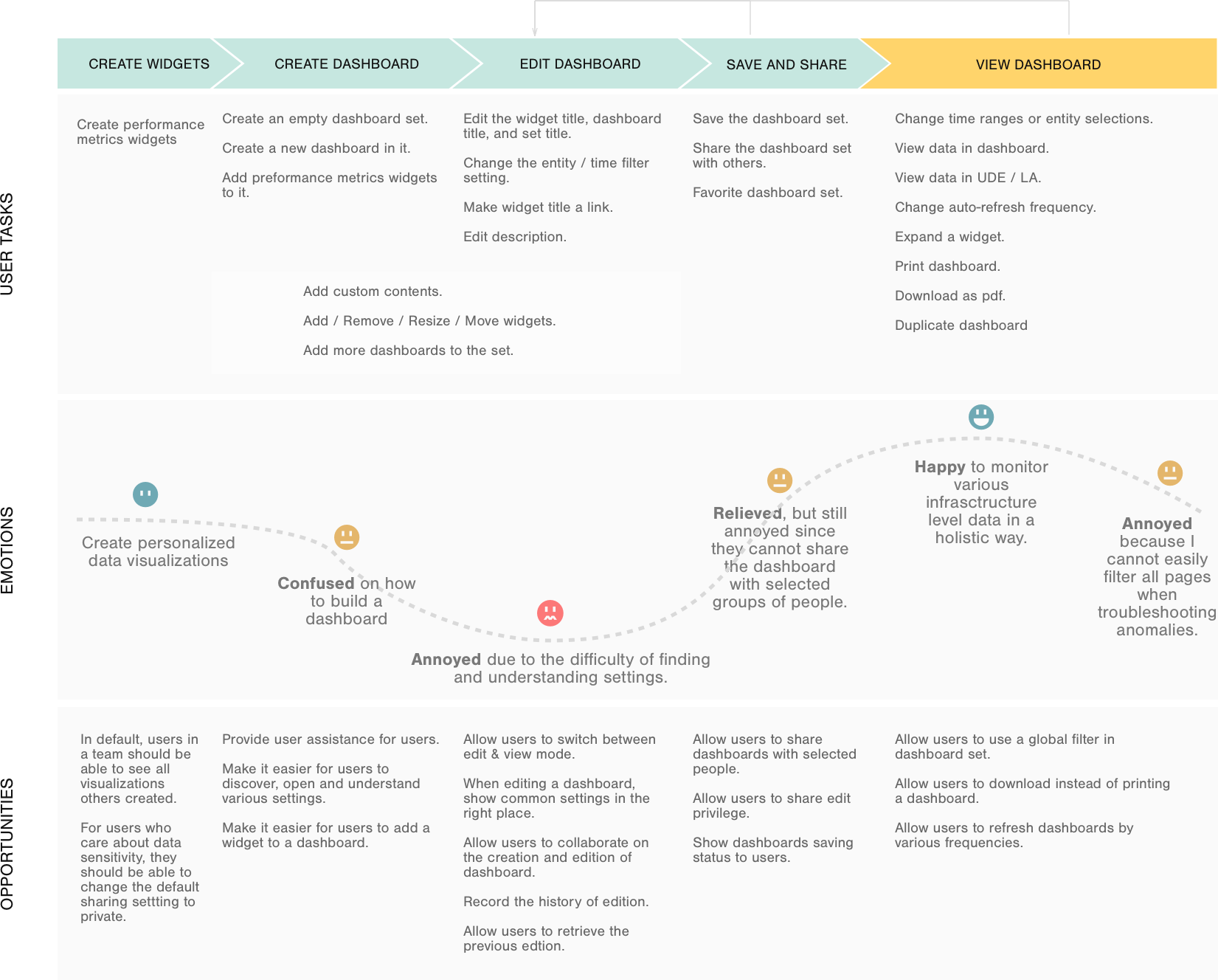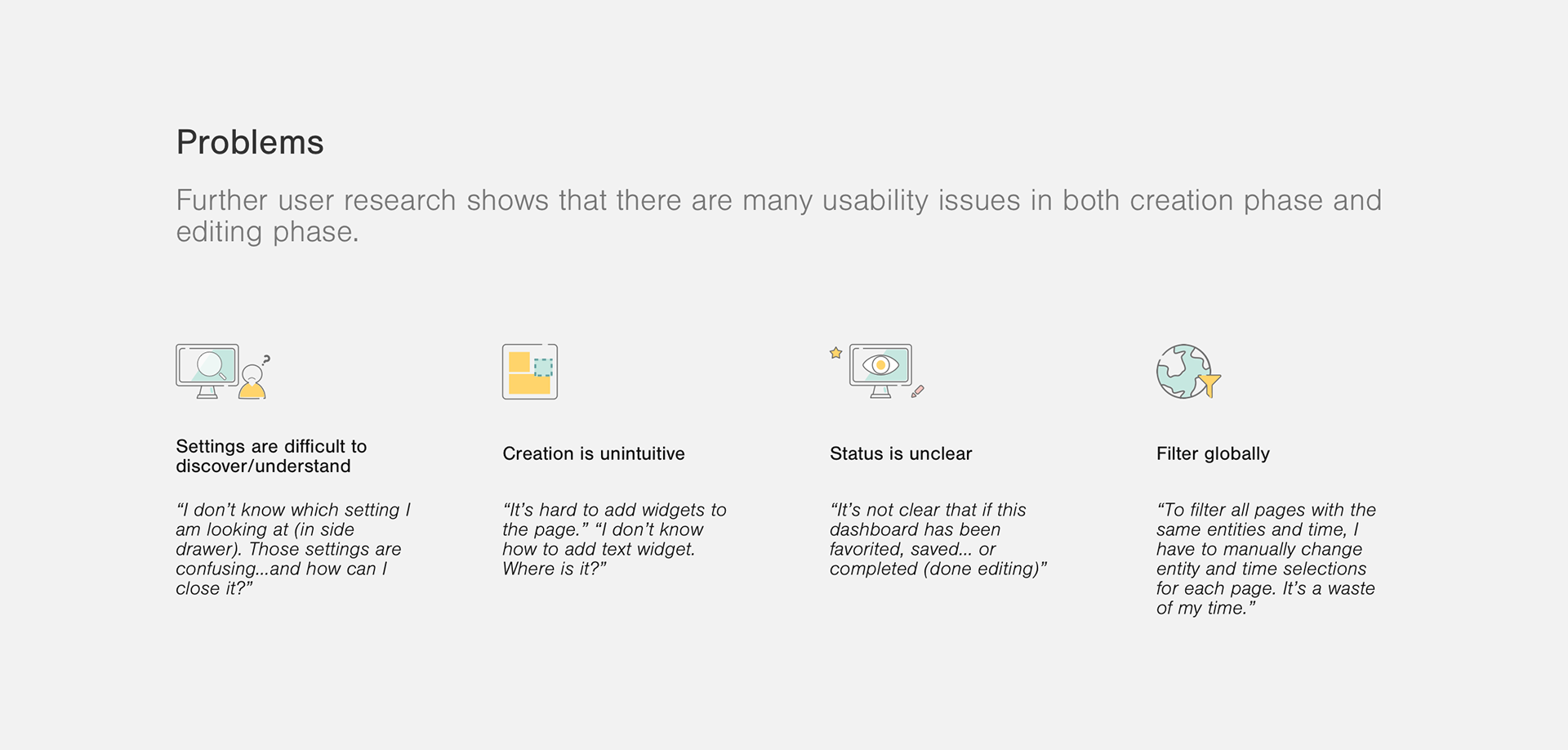 Decision
As a result, I decided to first improve the dashboard creation and editing workflows.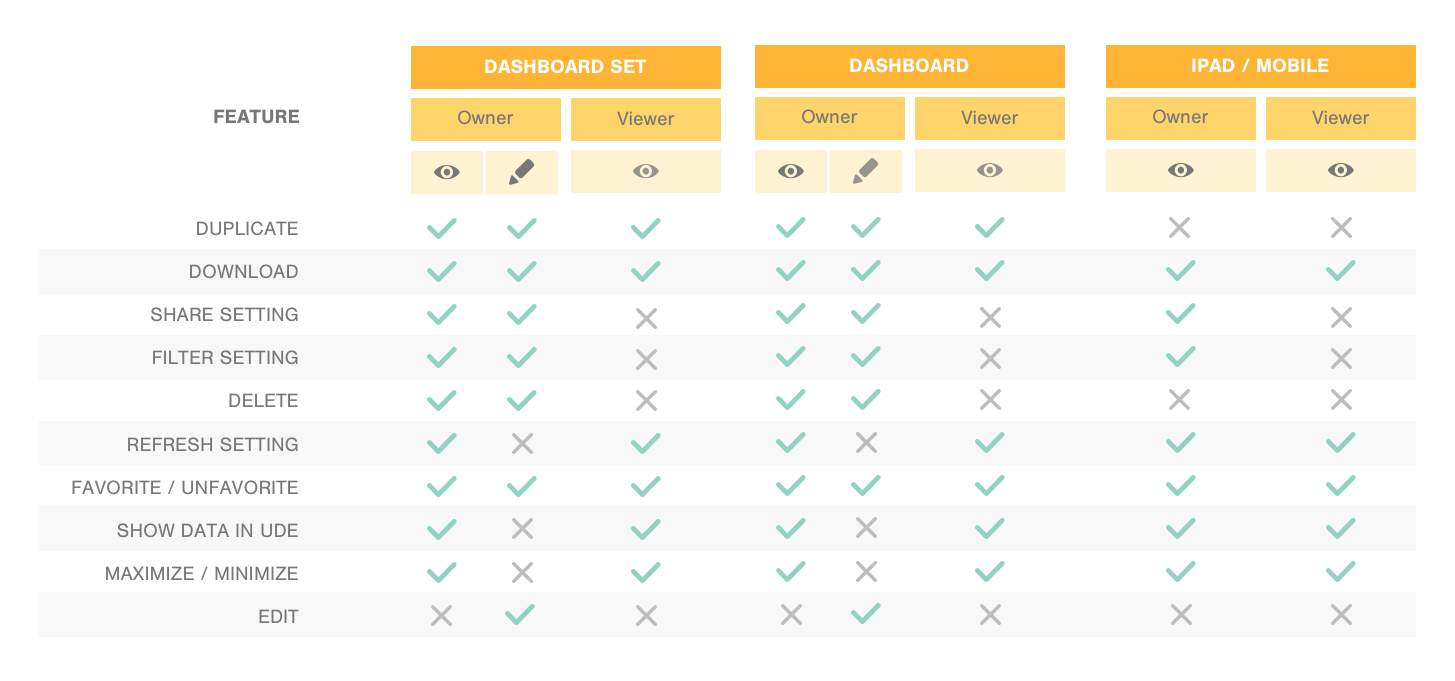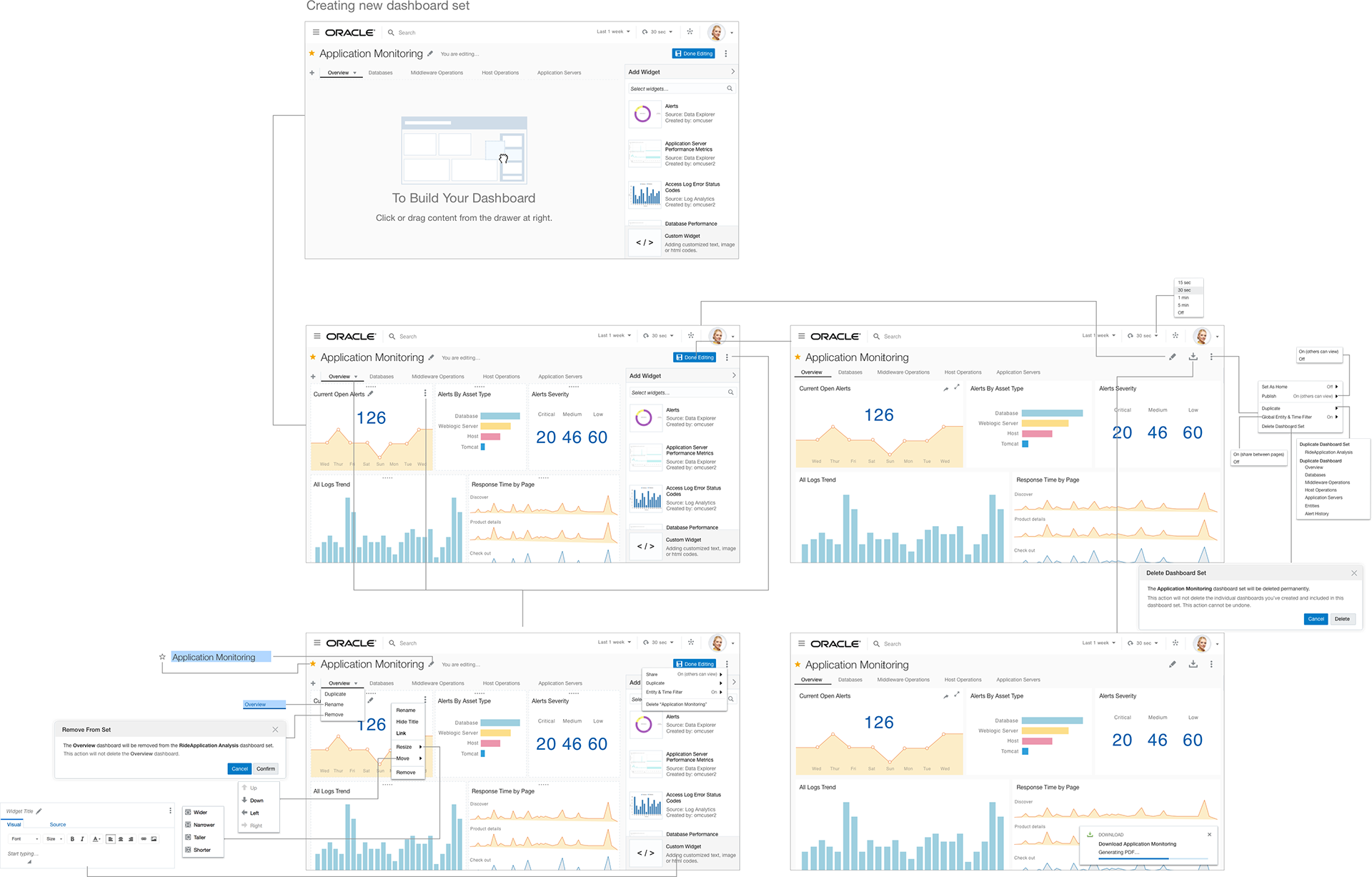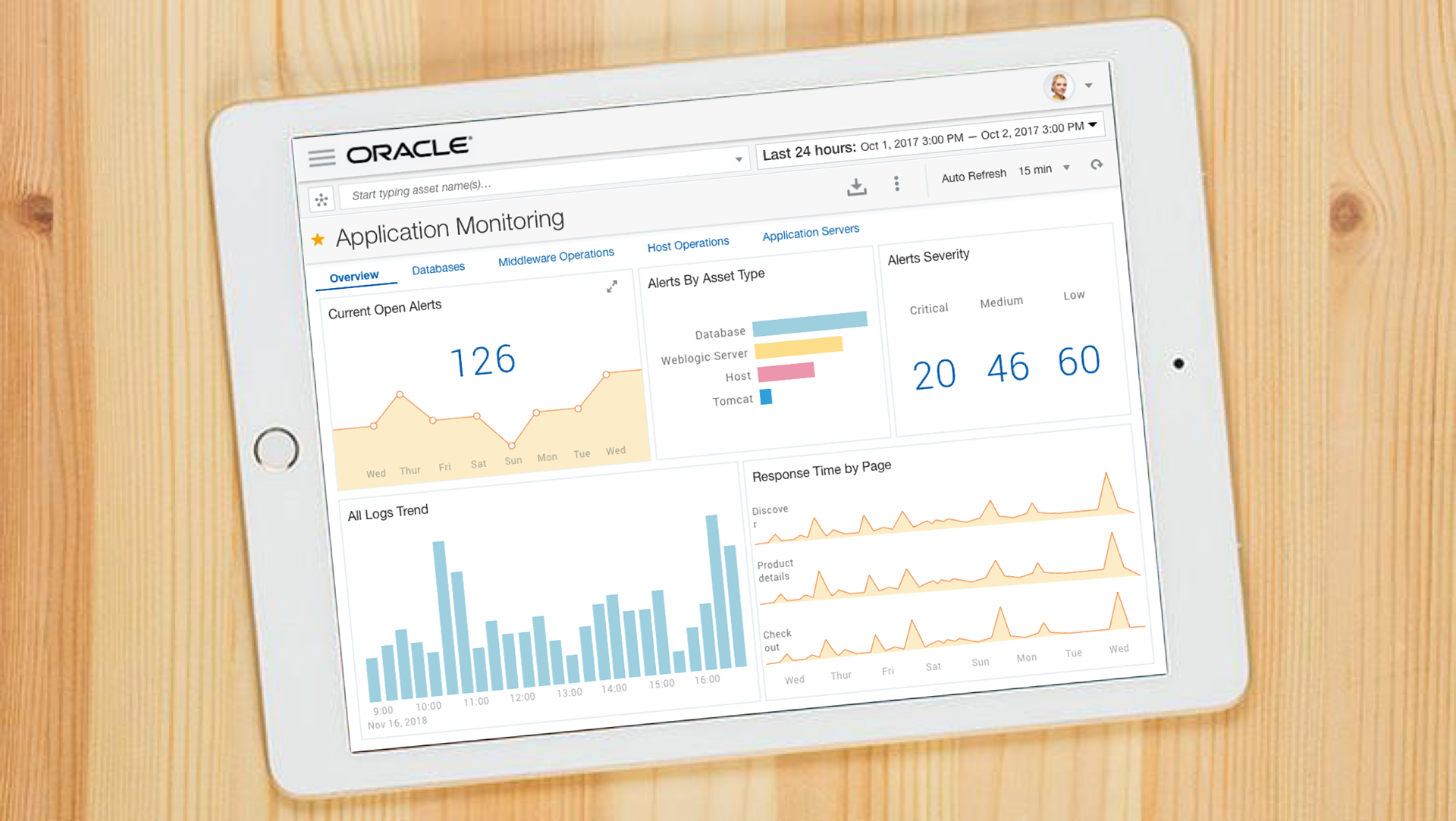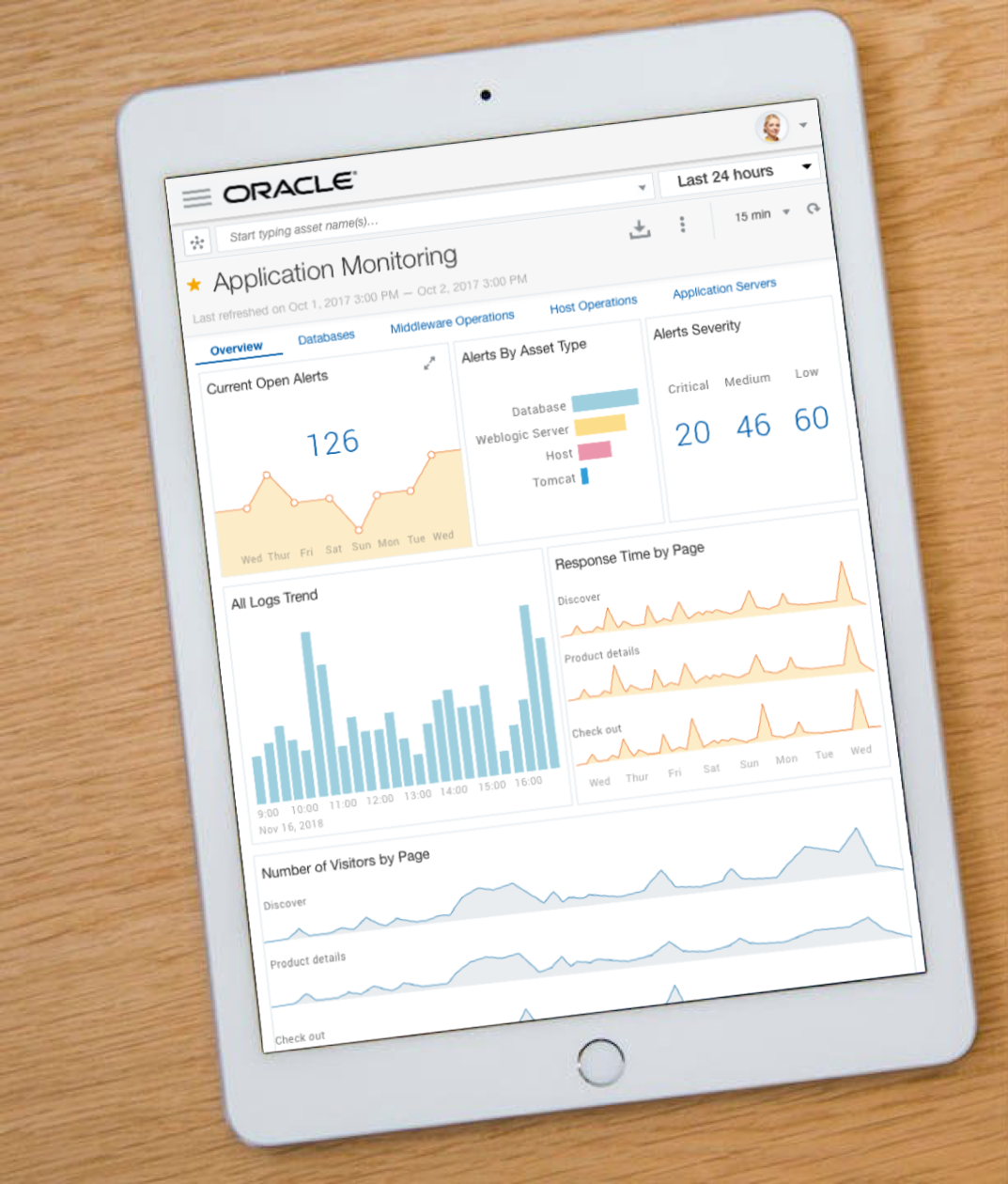 In general, I conducted: 4 usability tests on old site and 11 usability tests during the design iterations; 7 user interviews (they are both owners and viewers);1 survey with 47 responses from users;1 contextual inquiry with expert internal user.
Build User-Centered Design (UCD) Process In The Team
When I first join this team, there is no user-centered design process at all. Project managers are used to giving requirements based on what they heard from sales representatives or saw from other competitors. There is no way for me to get real user inputs. 
As a UX designer, I decided to evangelize the UX within the team and built up the user-centered design process. I started with conducting a survey and multiple usability tests with internal employees and found some usability issues. 
By showing the current usability issues and customer feedback to the team, I got their approval on contacting real customers to collect further feedback and insights. Based on those feedback and insights, I regenerated the use case, persona, and user story, which eventually revealed more issues and user needs and led to my final design.
Initial User Feedback
A survey (47 responses) shows that, for the 95% participants (existing users) who are using custom dashboards, 68% (31) of them feel that building and editing a dashboard is difficult.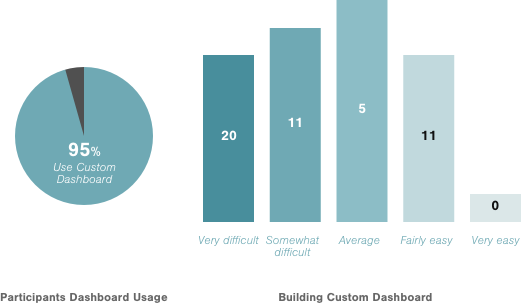 Heuristic Evaluation & Usability Test
Initially, I conducted 1 heuristic evaluation and 4 usability tests with novice users who have experience on building dashboards using other softwares. From the tests, I generated a list of usability issues. Those activities help me gain an overview of the product and supports from project managers to conduct further user research.
User Interviews & Contextual Inquiry
After discussing the usability issues I found, I finally got chance to speak with real users. I set up 5 remote user interviews with customers and 2 face-to-face user interviews with local internal users. At the same time, I also met with one internal user --- dev op lead and observed how he used OMC dashboard to complete his daily work.
Conclusions
Based on the research I have done so far, I found that the dashboard creation workflow contains a lot of usability issues. Since our business goal is to increase the number of dashboards our customers created, I suggested to my project managers that we can
 improve the overall usability on dashboards creation and editing workflow. 
Define Requirements
The research and user story reflected a lot of common issues and user needs. I worked with project managers and developers to generate and prioritize requirements.
We decided to solve the following issues in the first stage:
Improve the usability when creating and editing a dashboard.
Remove technical jargons and use more user-friendly word.
Make the setting status visible to users.
Provide user assistance when creating dashboard.
Allow users to use a global filter in a dashboard set.
Provide more flexibility on auto-refresh.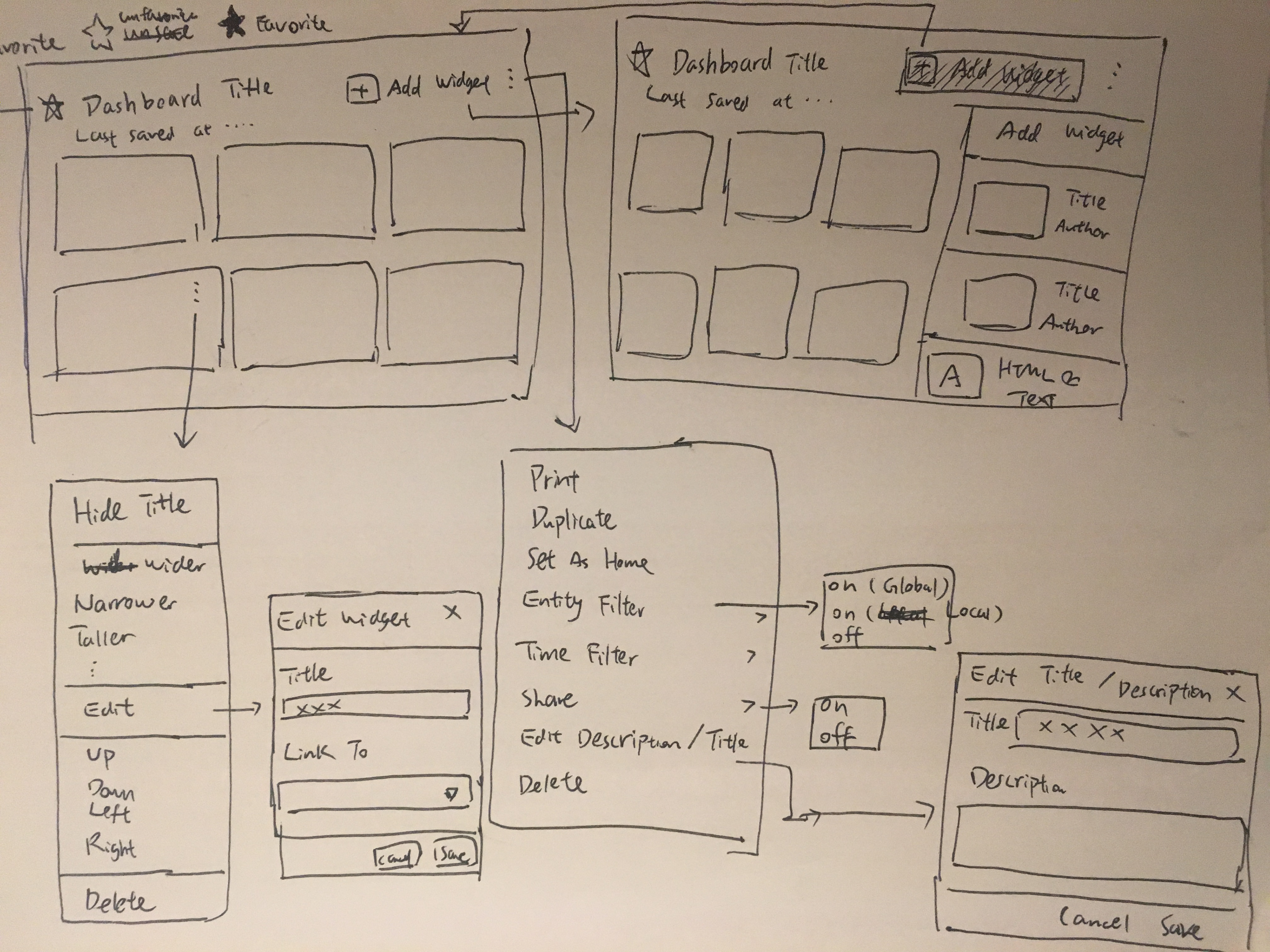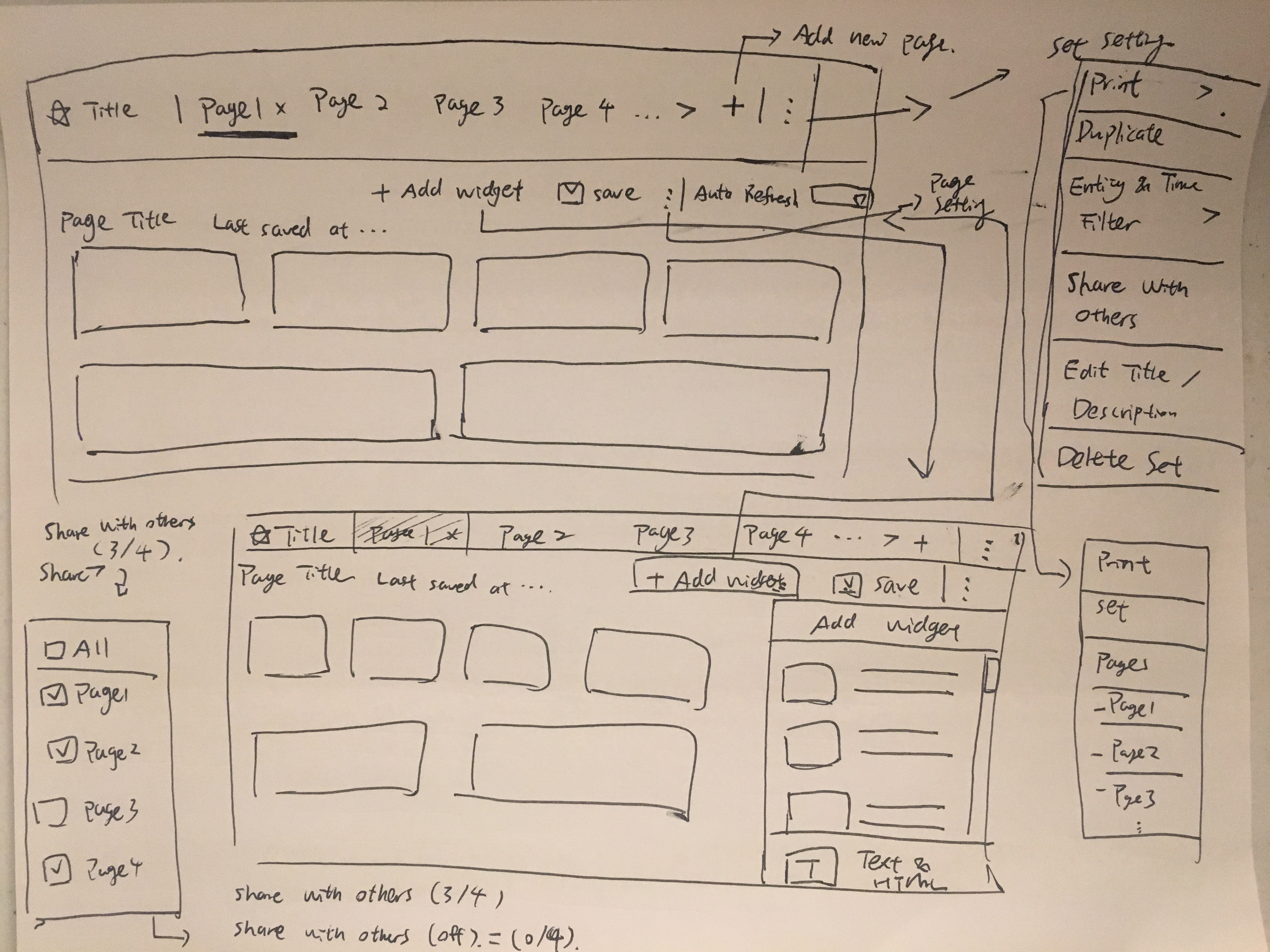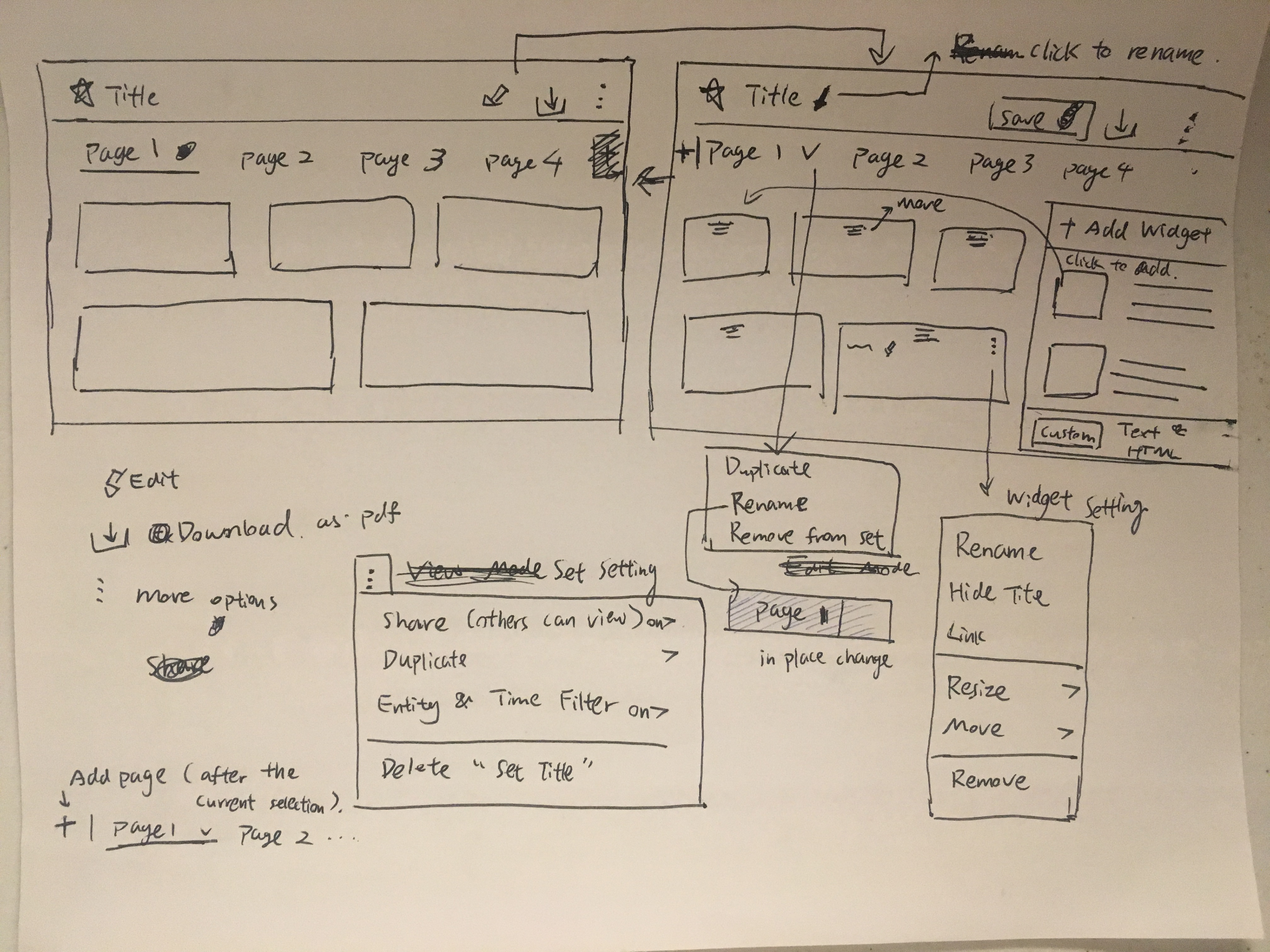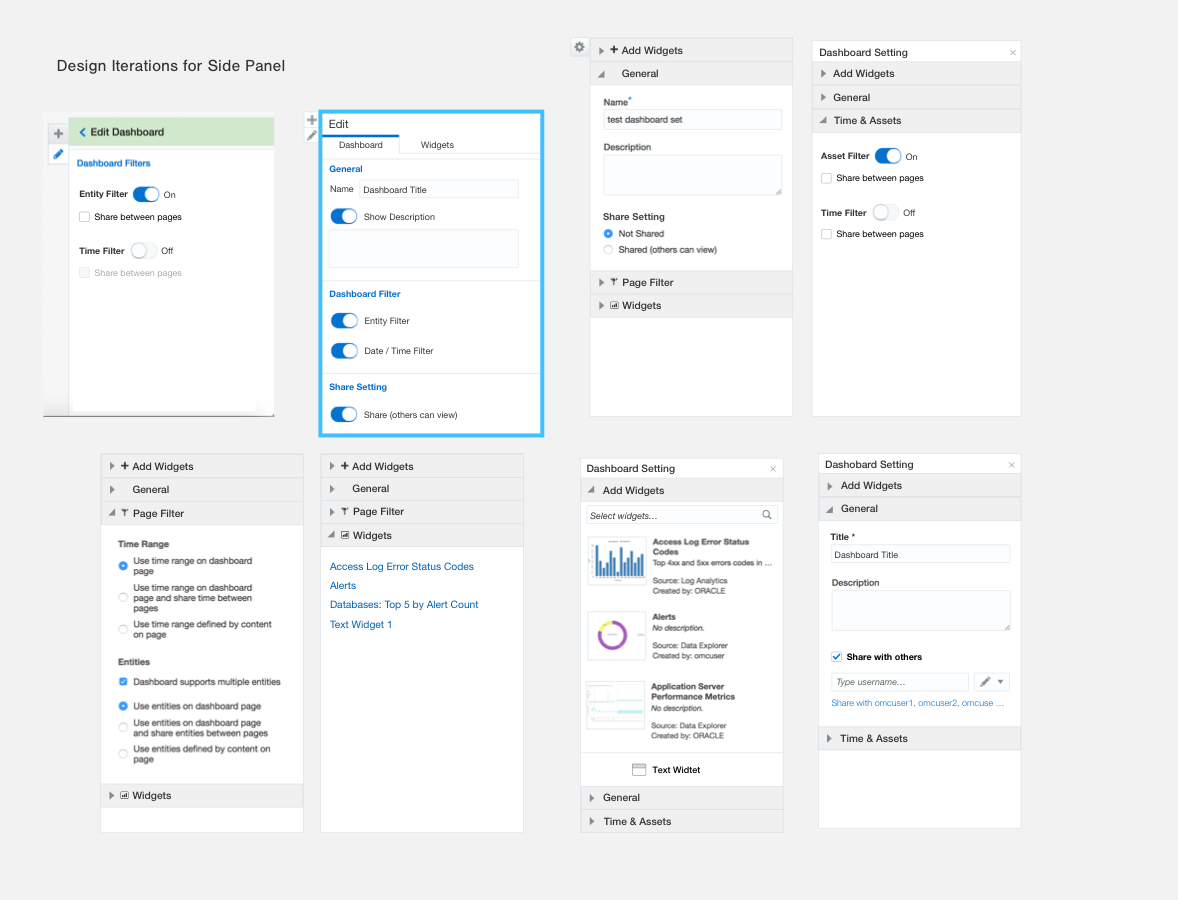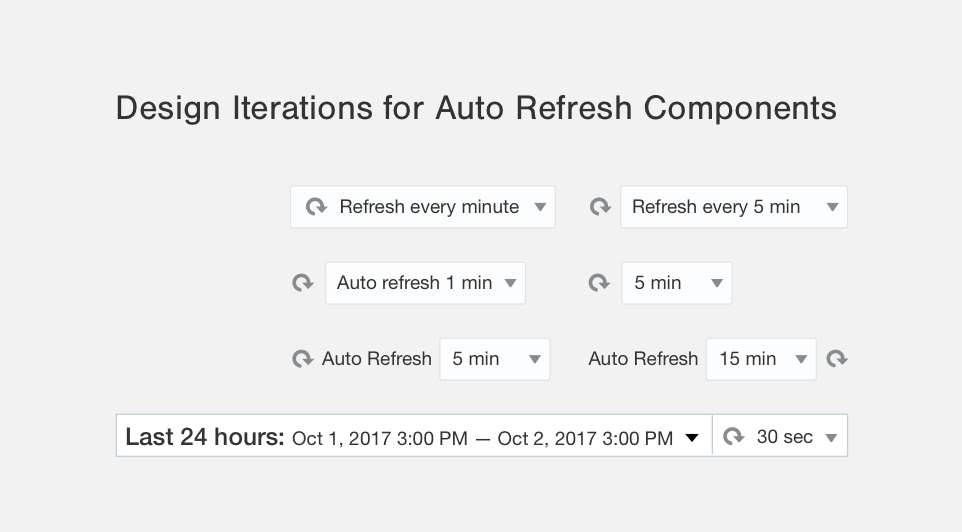 Usability Tests
To test if the new UI design actually improves the overall usability, I conducted three usability tests on the new UI with the same participants who have attended the previous usability tests for the old site. In those test sessions, I asked them to complete the exact same tasks, and ask them to give an overall rating in the end of each session. 
During the test, I noticed that Lucia takes more time to rename a dashboard in a set. Based on her feedback, I switched the order of the single dashboard setting options. As a result, the following participants can complete this task easily and quickly.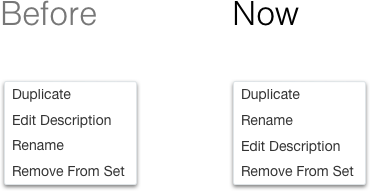 In general, the results showed that all three participants can now complete all these three tasks easily, and they all give a higher rating for the new design.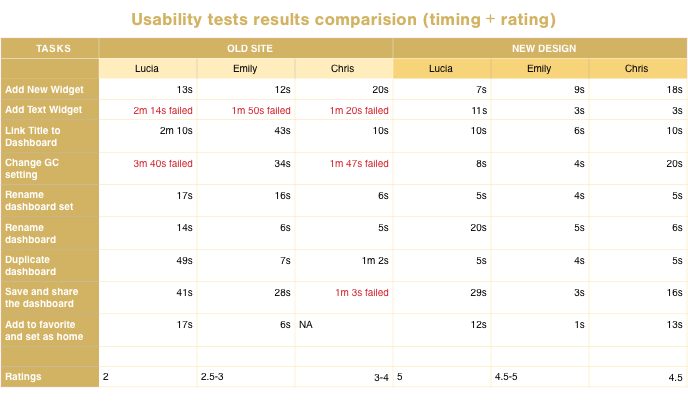 Takeaways
1. Involving the dev team, PMs and other stakeholders in the design process can help everyone in my team understand the design and rationale behind it, and accept the design in the end.
2. Iterations should start early.
3. Implementation can reveal a lot of design issues that were ignored previously. Thus it is really crucial to work closely with developers throughout the implementation process to make sure that all the corner cases are included in the design spec. 
4. It is difficulty for developers to code everything out in one release. Be prepared for dealing with intermediate implementation, offering user-friendly temporary solutions, making sure that each release works from design's perspective.